Maokai
Support Tank builds
Physical Damage Resistance







Shards









Starters








Ban Items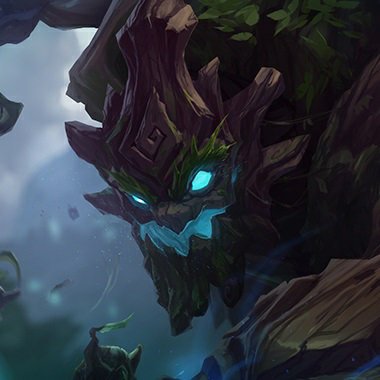 Maokai Build - Quick Reference Sheet
Most played summoner spells:


Most played starting skill order:



Most played skill order:

>

>

Maokai Information
Maokai is a rageful, towering treant who fights the unnatural horrors of the Shadow Isles. He was twisted into a force of vengeance after a magical cataclysm destroyed his home, surviving undeath only through the Waters of Life infused within his heartwood. Once a peaceful nature spirit, Maokai now furiously battles to banish the scourge of unlife from the Shadow Isles and restore his home to its former beauty.
Sap Magic - Maokai's basic attack also heals him on a moderate cooldown. Each time Maokai casts a spell or is struck by an enemy's spell, this cooldown is reduced.

Bramble Smash - Maokai knocks back nearby enemies with a shockwave, dealing magic damage and slowing them.

Twisted Advance - Maokai contorts into a mass of moving roots, becoming untargetable and dashing to the target. Upon arrival, he roots the target.

Sapling Toss - Maokai flings a sapling to the target area to stand guard. More effective in brush.

Nature's Grasp - Maokai summons a colossal wall of brambles and thorns that slowly advances forwards, damaging and rooting any enemies in the path.